Dutch Residence Permits for Foreign Investors
Successful business owners from all over the world can live and work in the Netherlands as a foreign investor.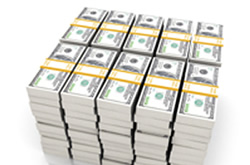 The purpose of the Dutch Foreign Investor residence permit is to stimulate the Dutch economy by encouraging successful foreigners to invest in the Netherlands.
You do not need a sponsor or any prior connection with the Netherlands in order to qualify for the wealthy investor residence permit. With the residence permit for foreign investors you may work in the Netherlands without a work permit for a period up to three years.
The foreign investor must meet the following conditions:
an investment of at least €1,250,000 in a company that is based in the Netherlands.
the amount to be invested is deposited into a bank account of a Dutch bank or a bank of an EU Member State with a branch in the Netherlands.
the investment has an added value for the Dutch economy. This will be assessed by the Netherlands Enterprise Agency (RVO). The Netherlands Enterprise Agency uses a points system. The added value is there if the investment meets 2 of the following 3 criteria: a) Within 5 years at least 10 jobs will be created; b) A contribution is made to increasing the innovativeness of the Dutch company; this may be proven through, among other things, the introduction of a patent, investing in both technological and non-technological innovation or investing in a company that belongs to a top sector; or c) There is another, non-financial added value, such as specific knowledge, networks, clients and active involvement of the investor.
Contact us for a free telephone consultation
If you are interested in the foreign investor residence permit, call us at +31 (0)20 262 2509 or send us an email at info@expatlaw.nl
Please fill out this form if you would like us to give you a call.