Dutch Working Holiday Visas
Citizens of Canada, New Zealand and Australia between the ages of 18 and 30 can visit the Netherlands for a period of up to twelve months, to combine a holiday vacation with work experience.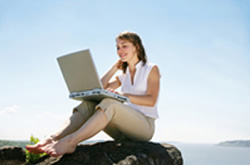 No work permit is required for foreigners with a Working Holiday Visa so it's possible to support yourself with any kind of work you can find. You will need a registered address and a local bank account to get settled.
Let us help make your immigration to the Netherlands a smooth experience. We can help you prepare your application and arrange your appointment to file your application. Once your application is approved and you've arrived in the Netherlands, we can help you deal with Dutch bureaucracy and get settled by arranging your registrations with City Hall and the Dutch Immigration Service IND.
These are the requirements to qualify for a Working Holiday Visa:
be an Australian, Canadian or New Zealand national;
be aged between 18 and 30 years, both inclusive, at the time of application (you must enter the Netherlands and register at the Immigration and Naturalisation Service before you turn 31);
have a national passport valid for at least fifteen months;
have a full medical insurance cover for the Netherlands valid for a minimum of twelve months from date of entry into the Netherlands;
have a return air ticket or sufficient funds to purchase one; and
not be accompanied by children
Contact us for a free telephone consultation
If you would like to apply for a Working Holiday Visa, call us at +31 (0)20 262 2509 or send us an email at info@expatlaw.nl for a free evaluation.
Please fill out this form if you would like us to give you a call.