Dutch Residence Permits for Individuals
Do you want to live and work in the Netherlands? Or bring your partner to live with you here?
Dutch residence permits are issued only for specific reasons, such as staying with a partner, working as an employee or in self-employment, or looking for work as a highly skilled migrant. The basic requirements for a residence permit are:
a valid passport
no criminal record (with some exceptions)
no risk to public order, national peace or security
sufficent means of support
health insurance with a Dutch insurer
meeting the requirements associated with the reason of your stay.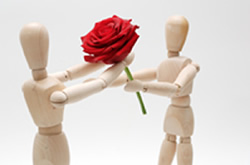 The official Dutch approach to immigration is 'restrictive' which means that the rules are strictly applied and many applications are denied by the IND. Others take much longer than necessary because of mistakes made by applicant.
We can help increase the chances that your residence permit application will be approved the first time without delay.
Services for Individuals
We can manage the immigration process for you and your partner. During the application process, we will:
Review personal documentation (passport, birth certificate, marriage certificate, etc.)
Check document legalizations (apostille)
Arrange sworn translations of foreign documents
Help schedule local Dutch embassy appointments
Check your application complies with all IND rules
Registration for Inburgering examimation
Answer your phone and email messages promptly
Once you arrive in the Netherlands, we'll help you get setttled here:
Registration with GBA (City Hall)
Registration with IND
Accompanying you to your IND interview
Obtaining BSN (Burger Service Number)
Opening Dutch bank account
Obtaining Dutch health insurance
Providing free summary translations of Dutch documents
After your permit has been issued, we can continue to help you with:
Renewing your permit
Changing your purpose of stay
Permanent Residence
Dutch citizenship
de-registration upon your departure from Holland
Contact us for a free telephone consultation
If you would like more information regarding Dutch residence permits, call us at +31 (0)20 262 2509 or send us an email at info@expatlaw.nl