About Expatlaw Dutch Visas
The American law firm in Amsterdam for Dutch immigration.
Expatlaw was founded in 2005 by American expat and immigration attorney Christian Barth, to provide Dutch immigration and business legal services to Americans living and working in the Netherlands.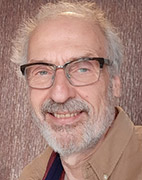 Since then, our client list has grown to include companies and individuals from all over the world including the EU, Canada, Mexico, China, Japan, India, Pakistan, Australia and elsewhere. Many HR professionals outsource their Dutch immigration and work permit requirements to us.
Expatlaw is the only American law firm in the Netherlands specializing in helping Americans to become self-employed under the Dutch American Friendship Treaty. Chris provides advice to numerous American businesses operating in the Netherlands.
Chris is a member of the Forum Institute for Multicultural Affairs, an independent Dutch immigration research institute working on multicultural issues from the perspective of constitutional democracy, social cohesion and shared citizenship.
Expatlaw Dutch Visas is registered with the Netherlands Chamber of Commerce #72965193.
Please fill out this form if you would like us to give you a call.