Dutch Work Permits for Employers
Do you want to bring an international employee to the Netherlands for full-time work or a temporary assignment?
In most cases, employers need a work permit to hire individuals from outside the EU for work to be performed in the Netherlands.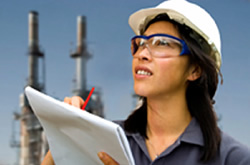 Dutch work permits are only granted if the employer can demonstrate that no suitable candidates are available from anywhere in the EU labor market. Work permits are not required for some temporary employment or for international employees who qualify as highly skilled migrants.
Managing the immigration process for international workers in-house is not cost-effective if you only have to do it on an occasional basis. We can help you comply with Dutch immigration law, save you time and money, and avoid unnecessary delays in IND processing.
A modest investment in professional service can greatly reduce the financial and legal risks of non-compliance with Dutch immigration law. Doing this work in-house is risky because doing it right requires detailed knowledge of Dutch immigration rules and regulations.
Services for Employers
We can take care of everything you need to ensure the successful relocation of your employee and comply with the law. Our services for employers in the Netherlands include:
obtaining work permits for labor migrants, corporate transfers, consultants, etc.
establishing new employer office and payroll service in the Netherlands
preparing IND applications for individual employees and their family members
reviewing employee personal documentation (passport, birth certificate, marriage certificate, etc.) for compliance with IND rules
checking document legalizations (apostille)
arranging City Hall and IND employee registrations upon arrival in the Netherlands
assisting employee to open Dutch bank account
assisting employee to obtain Dutch health insurance coverage
renewing employee work and residence permits
answering your phone and email messages promptly
Until the employee's immigration and work permit status are resolved, the employee can't get a tax number, register as a resident, or start working for the employer.
Contact us for a free telephone consultation
If you would like more information regarding work permits for foreign employees in the Netherlands, call us at +31 (0)20 262 2509 or send us an email at info@expatlaw.nl
Please fill out this form if you would like us to give you a call.